Happy 2012 Swollocks! I think I am juuust about over my hangover from New Year and continued festivities! And may I say, I do mean it every time when I say I'm "aff it" even though it never fully turns out this way…one thing I'm definitely aff is the sales. Be done with you!! Out with the old and in with the New Season….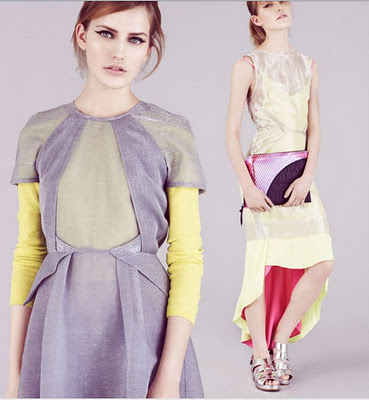 Today I was admiring Topshops sneak preview of their S/S12 Lookbook, the soft focus drew me in and the Space age shapes trapped me! Although most of the
outfits aren't to my personal taste, there are some interesting pieces that I know will be widdling their way into my wardrobe. Like this one….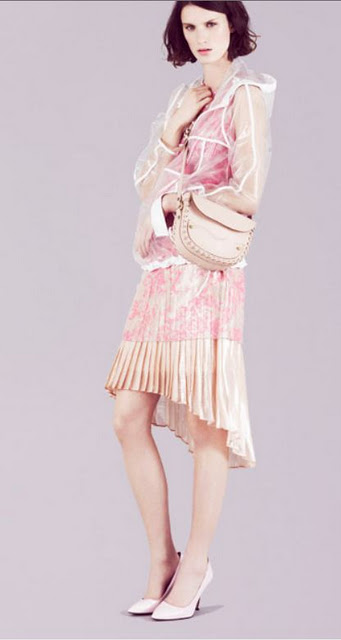 No Ruler Required Collection
Oh how I yearn to add to my plastic jacket collection…My mother once rolled her eyes at me calling a Pea Green Plastic Pea Coat a 'classic' but after at least 6 years of wear and £35 down I think we all know who was right! I also love the soft tea dress underneath. It really does tick all the boxes for Sprint/Summer with the colour, asymetric hem, pleating AND dropped waist to boot that Gasby trend right in the Swollock!
Rizzo's back and she likes a Clash
There is some extreme 90s going on which I don't quite know how I feel about. Yes, i know that the grunge look is cool again but I just do not find bomber jackets acceptable attire for many ladies, never mind making a full on collection! If anyone can make it look good, its guaranteed Topshop will give it a try…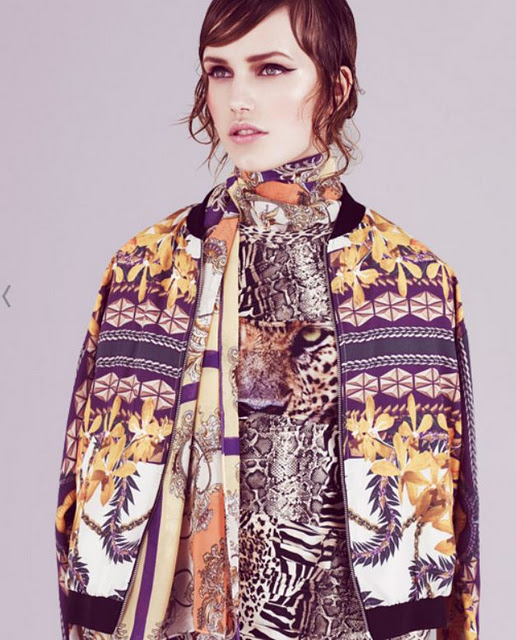 The Bomber Returns…
Although all the images haven't been released yet, we do have the headings for their mini collections: 90s Redux, a line of printed bomber jackets (EHEM); Fade To Neon, a line of faded fluorescent separates; In The Jungle, a line of eye-catching floral pieces; It's A Clash, a line of Technicolour separates; Techno-Sheer, a line of space age-inspired pieces; Hide & Seek, a line of girly cut-out dresses; No Ruler Required, a line of asymmetrical skirts; and Under The Sea, a line of ocean-inspired pieces.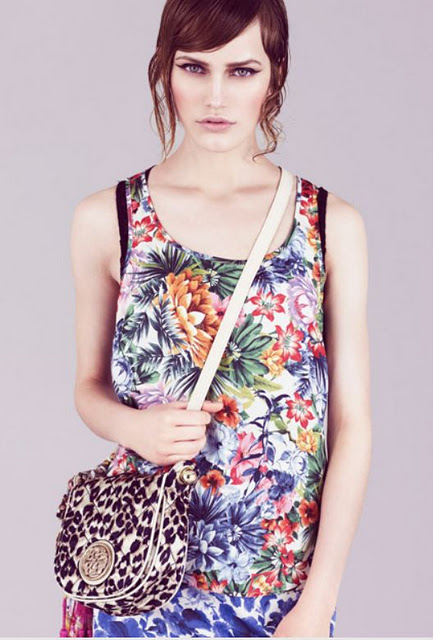 Floral in the Tropics
Clash of the Titans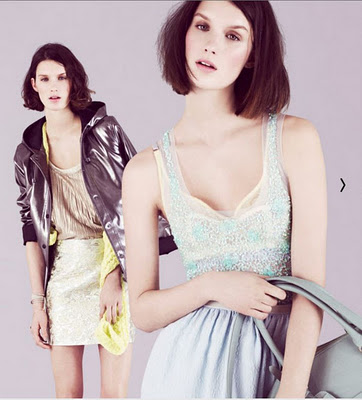 Under the Sea
There is a lot of separates and prints which are always fun to play around with, but can be dangerous territory for some shapes! …I leaned that the hard way….But i can already tell that I'm gonna be all about the pastels this Summer, an ice cream princess…well with an alien twist….apparently…
Pastel Aliens from outer Prim Space
I cant say I'm blown over by the preview but I've gotta hand it to them, Topshop can sure push an outfit together.What do you think? Forever yours, Betty xoxo
Subscribe to Blog via Email